Ledger makes it easier to have someone else do the heavy lifting. We have staff onsite for programming and events, troubleshooting issues, managing guests and so much me.
Space as a Service
Plug your business into a fully equipped 230,000 sq. ft. workplace. We check the boxes for everything you need.
Agreements, Not Leases
Access 20+ perks and choose terms that work for you. Agreements start at month-to-month terms.
Room to Grow
Future-proof your business with a flexible workplace ecosystem. Add or remove members as your team changes.
Tenants have seen a reduction in space needs at Ledger compared to non-amenity-rich buildings.
Done through unparalleled access to conference space, pantries, common space, mother's rooms, event spaces, and wellness rooms.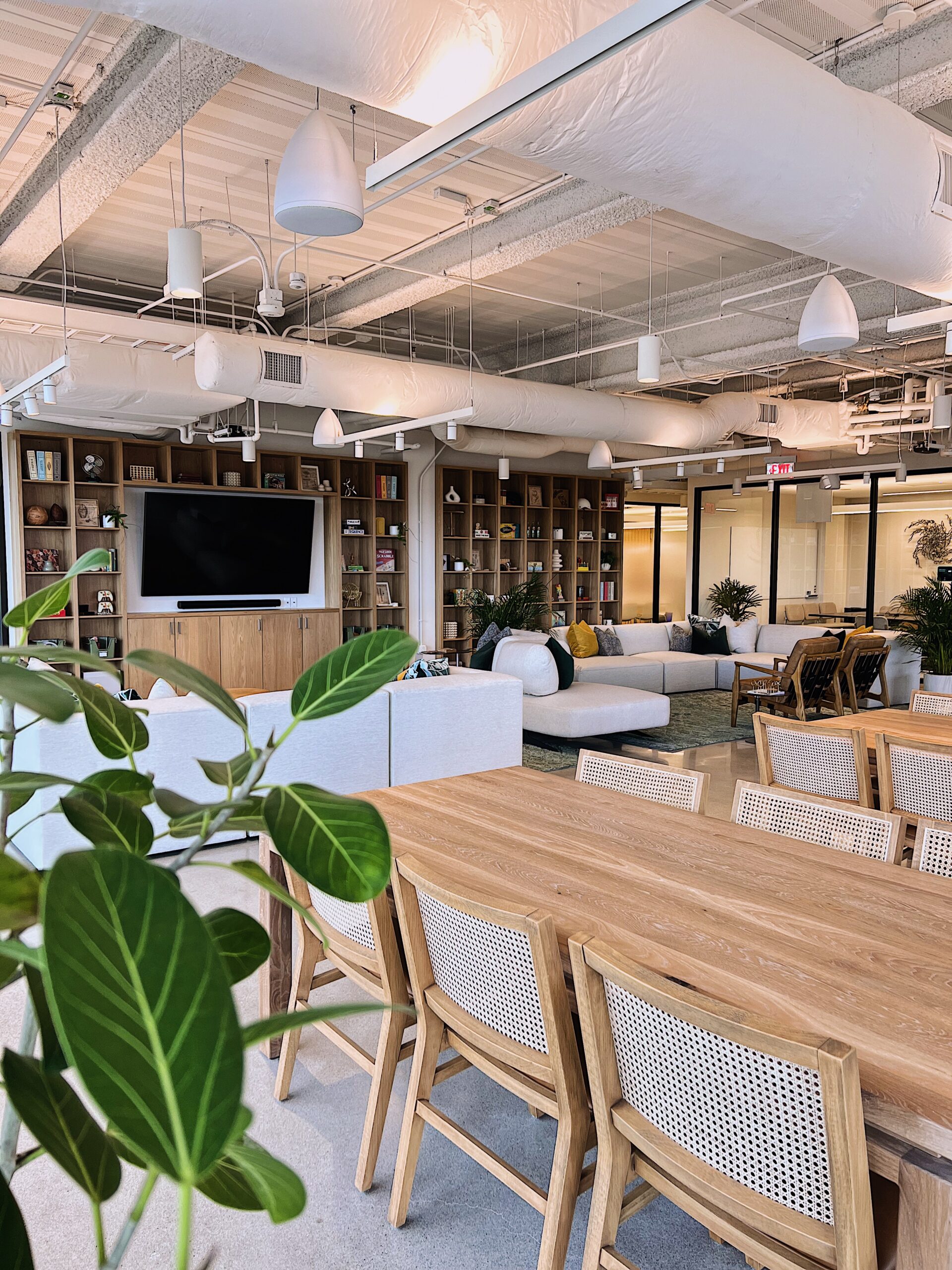 FULLY EQUIPPED BOOKABLE MEETING ROOMS
Conference rooms are sparsely used in traditional spaces, we offer a variety of conference rooms equipped to hold a capacity of 4 people to 70 people.
Ledger is designed to give tenants and members unparalleled amenities. This enables teams to adapt space utilization strategies and unlock additional square footage.
Mail & Package Services
 Suite Branding Options
Meeting Room & Printing Credits
Member Discounts
Common Space
Printing Stations
On-site Document Shredding
Power Outlets & USB Ports
IT & Server Storage
Adjustable Desks & Chairs
Private Phone Booths
Soft Seating
Secure Bike Storage
eBike Charging
Bikers Refresh Lounge
Rooftop Bar
Coffee & Tea
Shared Pantry
Wellness & Mother's Rooms
Wellness Programming
Suite Cleaning & Trash Removal
Entry-level day passes available to the public. Allows access during business hours.
*Ideal for the traveling and on-the-go worker.
Entry-level membership with access during business hours. Available for month-to-month terms.
*Elevated coffee shop work days with added office amenties.
Reserved workstations with personal desk storage. Available at all hours.
*Ideal for those that desire to share space with like-minded professionals
High-speed WiFi
Outdoor Access
Coffee Shop
Grab & Go Food
Bike to Any Floor
On-site Showers
Common Area Cleaning
Fire & Safety Personnel
Bookable Space
Keycard Access
Guest Check-in
Video Surveillance