350 CAPACITY | 8,000 SQ FT
550 CAPACITY | 18,000 SQ FT
900 CAPACITY | 26,000 SQ FT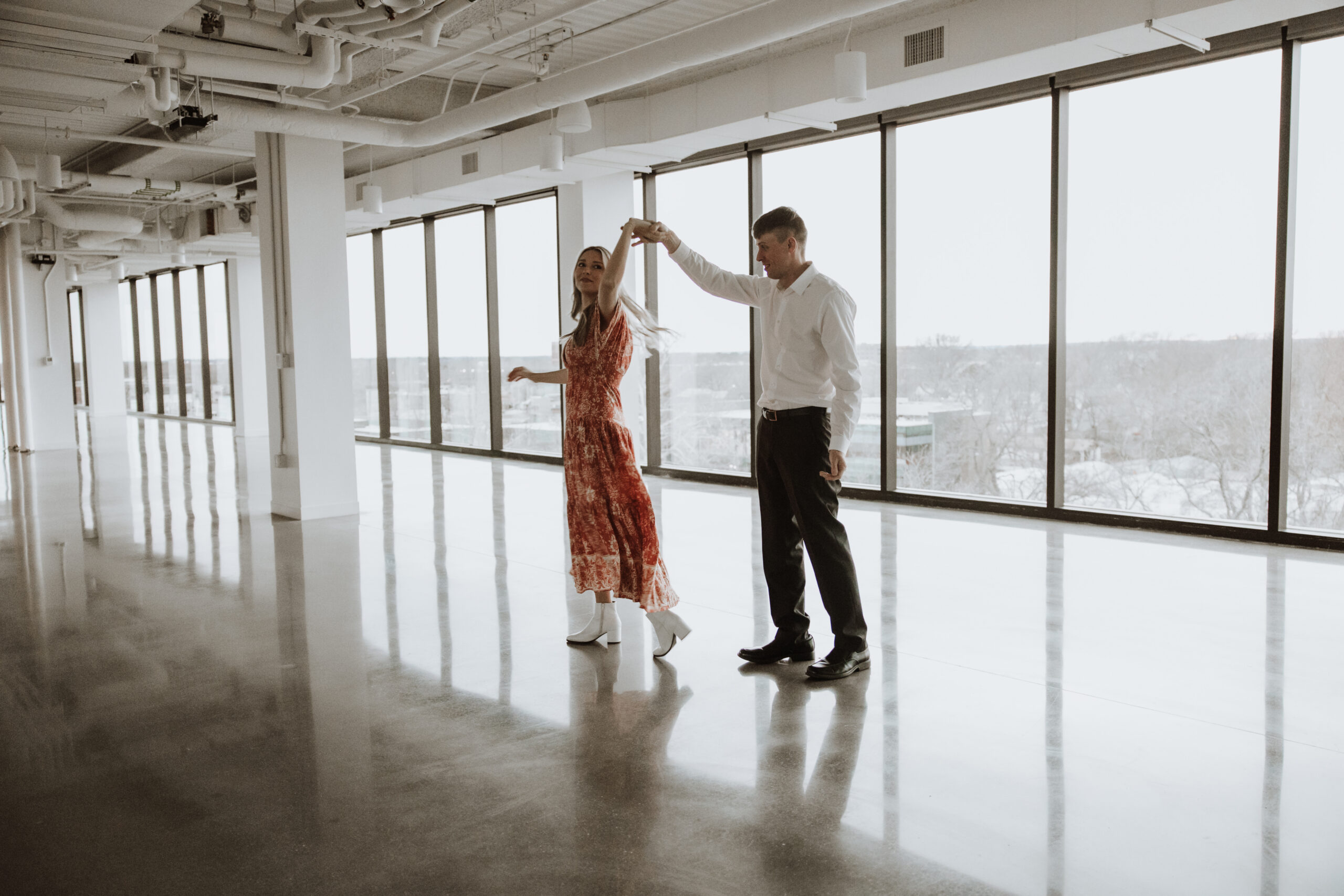 We were excited to use the Ledger as a key component in the 2023 Heartland Challenge Startup Competition. This beautiful space, central to downtown Bentonville, was an impressive showstopper and garnered exceptional feedback from our participant teams, judges, and faculty from around the globe. One of our goals with this competition is to showcase our region as a destination for entrepreneurs to live, work and play. We knocked it out of the park again this year and owe many thanks to the Ledger team for helping us take it to the next level. See you next year!!!"
– Deb Williams, Director of Student Programs
The Northwest Arkansas Council hosted its annual luncheon of more than 150 members at Ledger's world-class event space in February 2023. The event was seamless, and the Ledger events team worked hard to ensure our vision was achieved. Guests were treated to panoramic views of the city of Bentonville, and Ledger staff made time to give attendees tours of the new facility after the event. We look forward to our next event at Ledger."
From the minute we arrived your team was ready to serve the Engine team. They helped us get all materials loaded and in the building in advance of the meeting. Your team also helped ensure all the tech was working and ready to go in advance of any attendees arriving. The top floor of the Ledger is a perfect location to enjoy downtown and a beautiful sunset while you host an event! Our clients couldn't say enough about the facility."
Our guests truly enjoyed their experience. Thank you so much for welcoming our group, and going above and beyond with our requests and last-minute accommodations. We are so grateful for all your support!"
– HIOLA TUYCHIEVA, UNIVERSITY OF ARKANSAS
I love hosting our events at the Ledger! It's always a seamless experience, and guests really enjoy the space. Working with the staff has been 10/10, and we look forward to continuing to host at the venue."
– STERLING SMITH, ATENTO CAPITAL
Our event was awesome. 10/10 and thank you so much to everyone who helped out (and stayed late)!! We plan on doing more events in the future and hope this encourages more Ledger members to do events."
First off, the venue itself was absolutely stunning. The modern and sleek design of Ledger created the perfect ambiance for our event. Our guests were blown away by the stylish decor and the overall atmosphere. The staff at Ledger were incredible. From the moment we arrived, they were welcoming, attentive and went above and beyond to ensure everything ran smoothly. Their professionalism and friendly demeanor made us feel right at home. One thing that really impressed us was the state-of-the-art facilities. The audiovisual equipment provided was top-notch. It truly elevated the experience and made our presentations shine."
– Leukemia & Lymphoma Society
TOOLS FOR A SUCCESSFUL EVENT
Ask us for a list of Verified Vendors we have on file to help you leverage the hidden gems in Northwest Arkansas for a successful event.
Need help envisioning the space for your event? No problem, our 3D floor plan software will help make the space come to life.
Ledger offers a secure parking deck with quick and easy access. Ask about parking add ons to your next event.